Our Mission
Who we are and our values
Based in Friuli Venezia Giulia, Italy, Civiform Vocational Training Centre provides government-funded training to youngs and adults. It was established in 1955 and it is is currently based in Cividale del Friuli (Udine) and Triest (since 2016).
It is officially recognized by the regional administration and it promotes vocational activities for young people and adults co-funded by the regional government and through the European Social Fund.
MISSION
Our mission is to help young people and adults enter or re-enter the job market and to assist employed people in updating their skills. We also offer staff development programmes for businesses of all sizes.
All our assessors bring real-life experience from working in the industry, providing our learners with invaluable guidance and support throughout their training.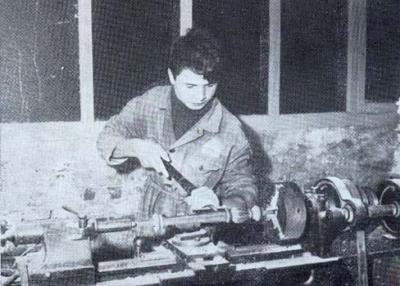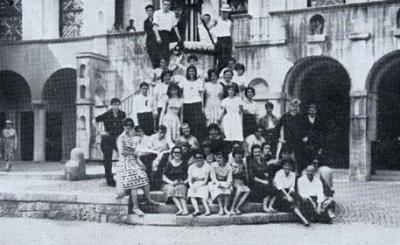 Half-century of history
Civiform has provided government-funded training for over 60 years. It was established in 1955 by EFA, an aid organization that provided courses to war orphans.
Over the years, the company has grown considerably and it is is currently based in Cividale del Friuli (Udine) and Triest (since 2016).
OUR AREAS
Civiform offers courses to young people who wants to learn a job and rapidly enter the job market and also to adults, trainees and companies in the following fields:
Catering and hotel-management
Food processing
Graphic design
Health & Beauty
Socio-cultural issues
Languages
IT
Administration
Marketing
Electrical systems
Basic training
Three-year basic training courses meant for young people who have finished secondary school. They offer a mix of theoretical knowledge and practical skills. During classroom sessions students learn the theoretical basis of professional subjects, while in the labs they put into practice what they have learnt. All courses include on-the-job training, which puts them in contact with the industry. After the 3-year course, students acquire a professional qualification recognized in all European countries.
Basic qualification intensive courses
Work-oriented basic qualification intensive courses for those who want to learn a job quickly. The courses usually last 6 months and have an intensive work experience programme which is a great opportunity to enter the world of work.
Post diploma and courses
Intended for those who hold a secondary school diploma. The courses are characterized by an active internship. Post diploma courses are completely free of charge and are the result of a careful analysis of the demands of the world of work.
Refresher courses
Education and training are important throughout one's life: We offer refresher courses to improve skills, refresh knowledge to keep up-to-date, to enter or re-enter the world of work. These courses also provide an excellent opportunity to strengthen networks.
Work experience programmes
Work experience programmes in which people can get a feel for the professional working environment and companies can welcome new potential recruits at the same time.
Courses for foreigners
Italian language courses and vocational training specific for foreigners, to help them enter the world of work quickly.
Courses on demand
Tailor-made courses that provide a great opportunity for companies that want to enrich their technical know-how. They are also meant for employed people who want to update their skills and acquire the flexibility that is so important in today's workplace.
Apprenticeship training
An apprenticeship is a particular system of training aiming at fostering young people to enter the world of work.
Remembering Marcello D'Olivo
Born in Udine on February 27, 1921, Marcello D'Olivo, like many celebrated architects of his generation, studied at Venice's IUAV. From the early days of his career, the architect began to be keen on mathematics, nature, technology and science, key factors that distinguished him from fellow contemporaries and would eventually earn him a special spot among the best architects of contemporary architecture.
The principles behind his architectural philosophy would eventually find their concrete manifestation in many works, like the complete redesign of Villaggio del Fanciullo's development plan. For this project the architect crafted an organic and scientific layout inspired by mathematical models. The so-called "ship of freedom that turned to the east" is one of the buildings designed by him and it is still in use and well conserved. It is an artistic-cultural heritage that today hosts activities related to catering and tourism